How are the Parties Preferencing in the Upper House #NSWElec23
You are in complete control of your vote
In NSW State Elections, you have complete control over your vote. You can vote for the groups or the candidates of your choice in the order of your choice. This means that it's not the political parties that get to decide where your vote goes- you do!
But that means you need to make sure your vote actually counts!
By controlling where your vote goes, it is now up to you to make sure that your vote preferences to candidates or groups that are likely to need it and are unlikely to exhaust. Otherwise, if you vote for just 1 group or you vote for groups that exhaust early, your vote may not end up going to getting someone elected.

So why not just follow what the Party How-To-Votes say?
You can do that, but not all the Parties are prefencing others, and some of their How-To-Votes may end up exhausting very early.

Our team has looked at all the How-To-Votes registered by Parties and Groups in the Upper House and analysed how they are prefencing. We have then put all that data into a chart to show you how they are instructing voters to preference. We have also compared them to our own Turning Point How-To-Votes which were specially designed to maximise the chances of every vote going towards electing good candidates.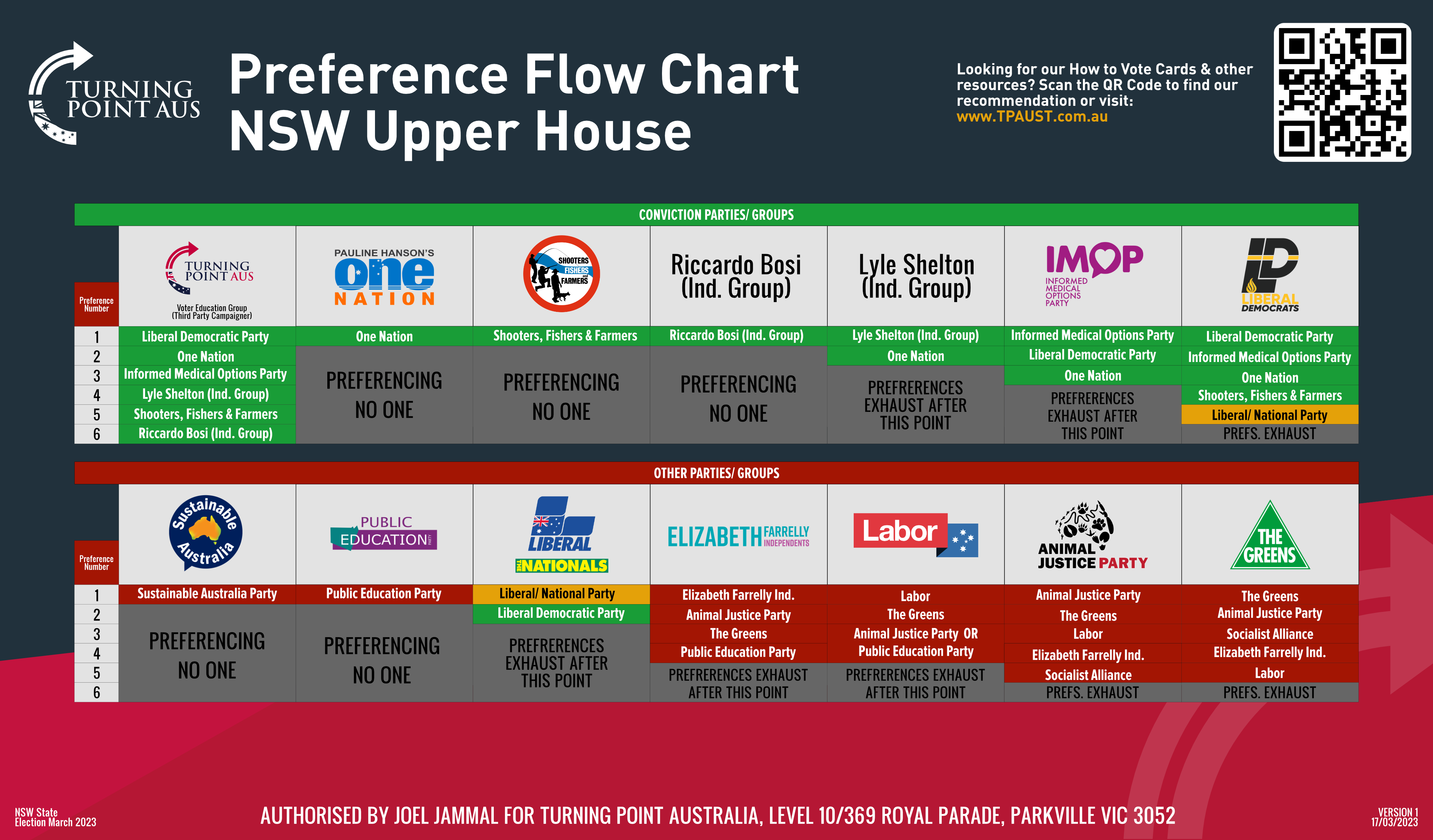 Now that you see why Turning Point How-To-Votes are the right choice
We depend on donations from people like you.
All the great work that we do is only possible thanks to the donations we get from everyday normal people like yourself! Any donation you make will go a long way to ensuring that we continue to fight to our freedoms.
Authorised by Joel Jammal for Turning Point Australia Pty Ltd, Level 10/369 Royal Parade, Parkville VIC 3052